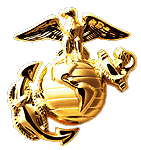 The Marine Corps Years
SSgt Rick Swan
Apr 67 - Jul 71
From "gung ho!" to civilian; a great adventure. Semper Fi!
New - 1st Radio Battalion, Vietnam Veterans

Updated Dec 30, 2008
| | |
| --- | --- |
| | Christmas in my hooch, Dong Ha, Republic of Vietnam, 1969. I hope this picture will jog your memories of a bunch of Marines dancing the can-can and getting as much joy as we could thousands of miles from our families. |
Navy Meritorious Unit Commendation w/ bronze star
Marine Corps Good Conduct w/ bronze star
National Defense Medal
Vietnam Service Medal w/ 3 bronze stars
Republic of Vietnam Meritorious Unit Citation
w/Gallantry Cross Palm and Frame
Republic of Vietnam Civil Action Unit Citation
w/ Palm and Frame
Republic of Vietnam Campaign Medal
Award descriptions
My home page
---
My steps and stops through the Marine Corps. Most of these links have a brief story and pictures of me because those are the ones I sent home and then found in 1999. Wish I had more of you. Many of you will recognize the places and hopefully the people for whom I did not remember names. Please let me know if you recognize anyone else and please email corrections and/or any known current contact information for them. I will confirm with each person, or a relative, before publishing any contact info. If you and I were at the same place at the same time, I would be very pleased to scan in your picture, name(s) and provide a caption plus a link to your Web page/email address.
San Diego, MCRD - Nothing to tell there; 'spect my boot camp was much like yours, then I waited for initial background check to go to 2571 school, 4/67-7/67.
Pensacola, Company "K" - 2571 Radio School, 8/67 - 4/68.
Camp Lejeune (Geiger), 2d Radio Bn - Truck washing school, 4/68-12/68, including a trip to Viegas.
Monterey, DLIWC - 2574 Spanish School, Sky Diving at Fort Ord, getting married, 1/69-6/69.
Camp Pendleton - On leave after Monterey, then prep for Vietnam, we land on the moon 6/69-8/69.
Dong Ha, RVN, 1st Radio Bn - Eight miles from DMZ with the rockets red glare, 8/69-2/70.(updated 6/13/2003)
Hill 37/Danang, 1st Radio Bn. 22 miles SW of Danang, mortars and "Dai Loc Vil" are hot topics, 2/70-7/70.(updated 6/13/2003)
Camp Lejeune (Geiger), 2d Radio Bn. 8/70-1/71.
Guantanamo, NavSecGru Beer in the barracks, the Navy was not has bad has we had made it up (Steve Thomas, teletype 2575, where are you?), 1/71-3/71.
Camp Lejeune (Geiger), 2d Radio Bn. Short timer, locksmith school, 4/71-7/71.
Welcome Home, Marine. After 28 years, I get a Welcome Home parade, February, 1999.
Marine Epilogue. Getting on with LIFE.
---
Please send email for any corrections, additions or to say "hello." My home page